Together, we go beyond
We pledge to maintain our manufacturing process standards with
state-of-the-art technology in order to achieve the highest quality products possible, which we believe has given us the successes our business prides itself on
Our promise applied to our brand
Seven Stars Pharmaceutical has been a leader in pharmaceuticals and medical supplies expertise since 2007. The international manufacturing standard we abide by allows us to have confidence in providing products to our customers that they can rely on. We believe providing products of the highest quality can improve the quality of life for our customers.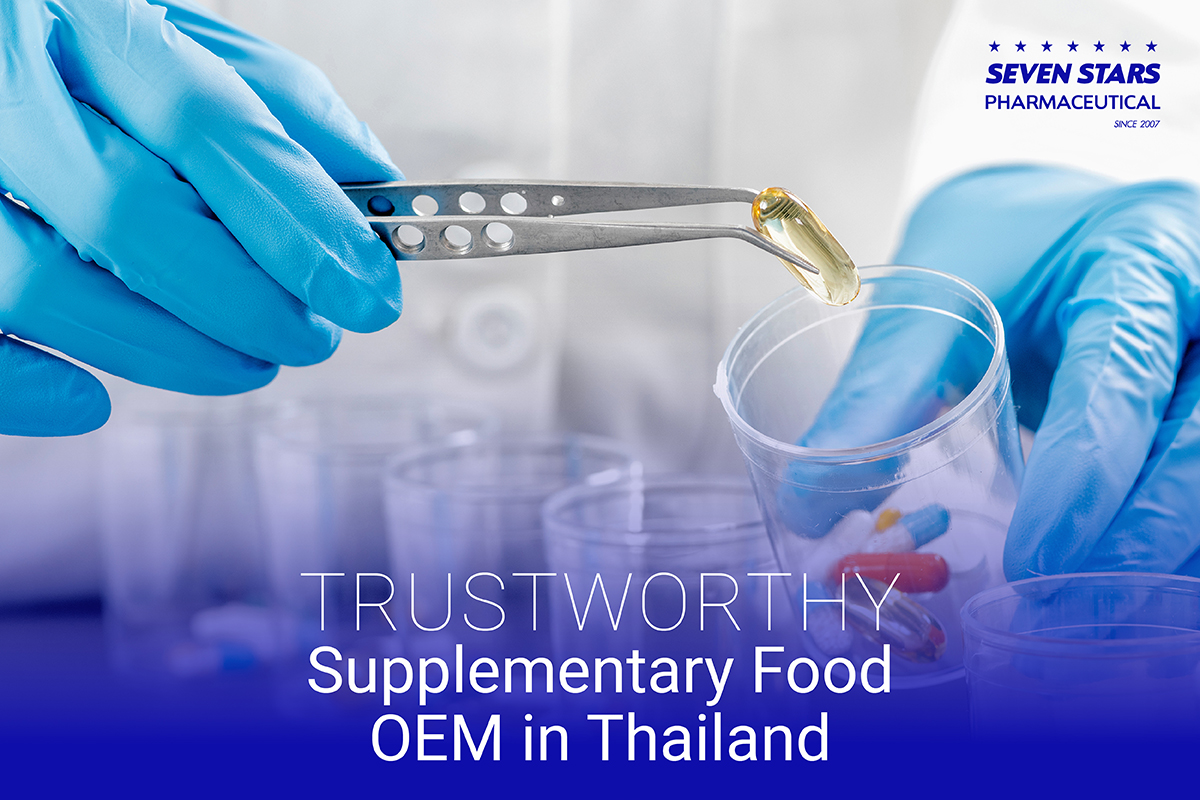 Your guidelines when considering manufacturing supplementary food products in Thailand using OEM manufacturers.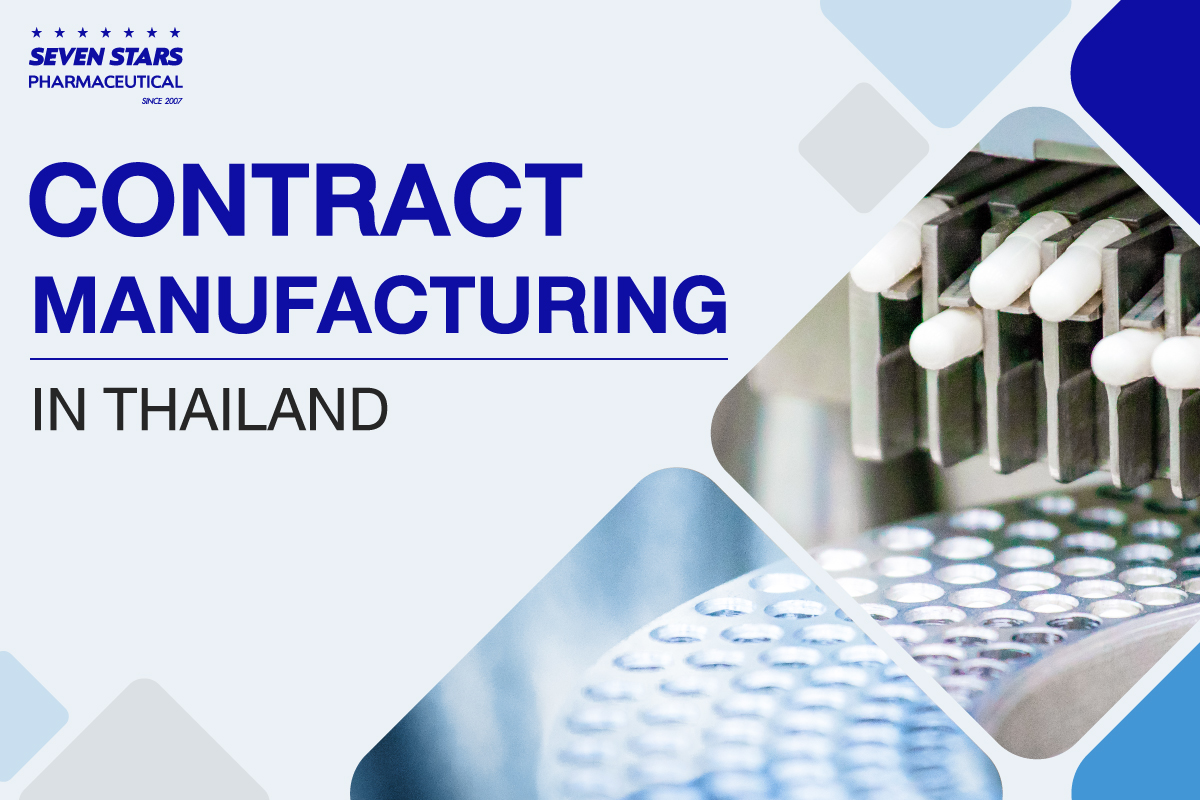 What you need to know about contract manufacturing, outsourcing of manufacturing to specialised companies, in Thailand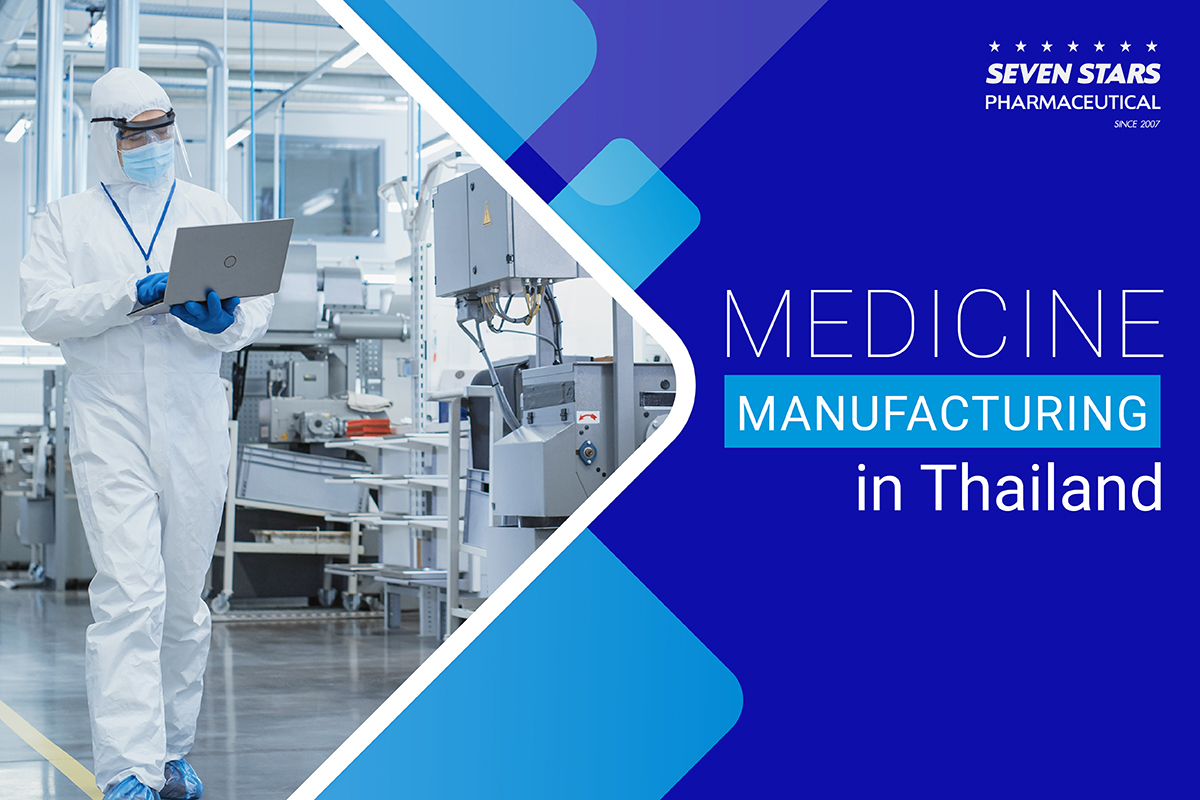 What need to know about medicine manufacturing in Thailand, and what need to prepare if you are considering manufacturing medicine here?
Our brands
Everyone deserves a good quality of life, and the energy that drives our company is to ensure we offer the best products to brands in order to build customers' trust. Products that come with the best innovations are produced with the most efficient procedures and globally accepted standards.
Manufacturing process standards and quality control