Medicine manufacturing in Thailand
Thailand is one of the region's medicine manufacturing hubs, with 148 GMP-certified manufacturers divided into three categories: government-owned facilities such as the Government Pharmaceutical Organization (GPO) under the Ministry of Public Health and the Defense Pharmaceutical Factory under the Ministry of Defense; foreign-owned facilities such as Pfizer, Novartis, Roche, and Sanofi-Aventis, which mostly manufacture their own products; and native private-owned facilities. Thailand also has facilities that manufacture some active ingredients and a variety of supplies used in the production of medicine.
The majority of the manufacturing capacity is used to produce generic drugs, with 80% of the output consumed by local hospitals and other professional healthcare establishments, while the remainder is used to produce over-the-counter medicines and medicine for export to neighboring countries such as Myanmar, Laos, and Cambodia.  
With Thailand's role as a "medical hub," changing population distribution into an "aging society," and growing population concerns about the state of their health, demand for drugs, particularly generic and over-the-counter drugs, has outpaced manufacturing capacity in recent years. Because of these conditions, Thailand has become an appealing location for medicine manufacturing, with sufficient demand to justify the investment.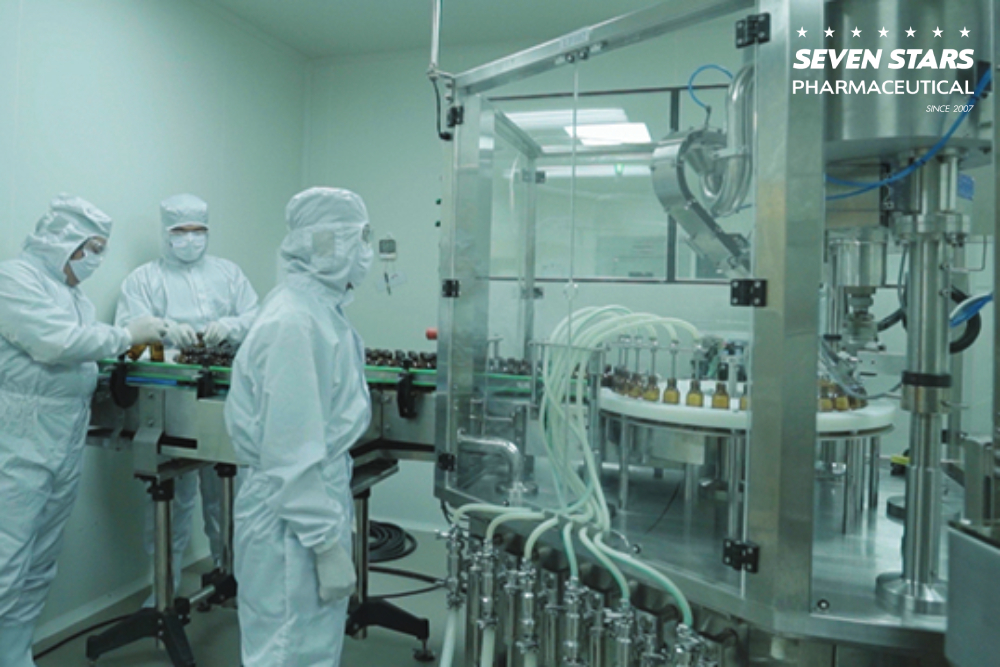 Why is Thailand a good place for medicine manufacturing?
Thailand not only suffers from massive manufacturing gaps, but it also provides several compelling reasons why it is a desirable destination for medicine manufacturing: 
Strategic Location: Thailand's geographical location in Southeast Asia puts it at the crossroads of important ASEAN markets. This strategic location provides easy access to both regional and global markets, allowing for more efficient distribution and supply chain management. Furthermore, Thailand's long-standing trade relationships give it access to both regional and international markets.
Skilled Workforce: Thailand has a highly educated and skilled workforce, particularly in the medical and life sciences industries. Professionals such as scientists, researchers, pharmacists, and engineers are readily available, ensuring a capable workforce for medicine manufacturing.
Strong Supplier Network: Thailand has a strong supply chain for raw materials, chemicals, and equipment. These suppliers' dependability ensures a steady and consistent supply of essential materials for medicine manufacturing.
Research and Development: Thailand actively invests in research and development (R&D) initiatives across the medical sector, not just pharmaceuticals. Collaborations between academia, research institutions, and pharmaceutical companies drive drug discovery, formulation, and clinical trial innovation. Thailand is also well-known for its expertise in clinical trials. The country's diverse patient population, experienced investigators, and regulatory framework that adhere to international standards make it a desirable location for clinical research.
Regulatory Compliance: Thailand's regulatory agencies, including the Food and Drug Administration (FDA) and the Thai Industrial Standards Institute (TISI), enforce regulatory compliance and adherence to international quality standards for the industry. Furthermore, Thailand became a permanent member of the Pharmaceutical Inspection Co-operation Scheme or PIC/S in 2015, making a regulation by Thai authorities for all medicine and related products implicate standards recognized by worldwide authorities.
Intellectual Property Protection: Thailand has made strides in intellectual property rights protection, which is critical for pharmaceutical companies concerned about counterfeiting and patent infringement.
Government Support and Incentives: Through incentives and favorable policies, the Thai government actively supports the pharmaceutical industry. These incentives could include tax breaks, grants, and streamlined regulatory processes, making it easier for pharmaceutical companies to set up and operate manufacturing plants in Thailand. Furthermore, the Thai government has established medical clusters and industrial zones, such as the Eastern Economic Corridor (EEC), which provide modern infrastructure, logistical advantages, and a favorable business environment for the whole medical industry.
What needs to be considered when considering medicine manufacturing in Thailand?
When considering medicine manufacturing in Thailand, several key factors and considerations need to be addressed to ensure a successful and compliant operation. Here are the primary considerations: 
Regulatory Compliance: Understand the pharmaceutical regulations, compliance requirements, and guidelines for manufacturing, quality control, and product registration in Thailand, which is currently under the control of the Thai Food and Drug Administration (Thai FDA).



Currently, the Thai FDA requires every manufacturer of pharmaceutical products to comply with the European Union version of the Good Manufacturing Practice – Pharmaceutical Inspection Co-operation Scheme or GMP PIC/S since 2011.
Quality Control and Assurance: Make sure that the manufacturer has provided robust quality control and assurance processes to ensure the safety, efficacy, and quality of your pharmaceutical products. 
Supply Chain Management: Make sure that the manufacturer has built a reliable supply chain for sourcing raw materials, active pharmaceutical ingredients (APIs), packaging materials, and other necessary components for manufacturing your pharmaceutical products.  
Skilled Workforce: Make sure that the manufacturer has employed a skilled workforce with expertise in pharmaceutical manufacturing, quality control, research and development, regulatory affairs, and other relevant areas. 
Intellectual Property Protection: Make sure that the manufacturer has a measure to safeguard your intellectual property by understanding local patent, trademark, and copyright laws. We recommend working with legal experts to take care of your legal issues in Thailand.
Environmental Considerations: Make sure that the manufacturer has implemented environmentally friendly practices and waste management systems to minimize the environmental impact of the manufacturing operations.
Technology and Innovation: It is beneficial if the manufacturer embraces technological advancements in pharmaceutical manufacturing, such as automation, data analytics, and digitalization, to enhance efficiency, productivity, and product quality.
Distribution and Logistics: It is beneficial if the manufacturer also develops a solid distribution and logistics network to efficiently deliver your pharmaceutical products to local and international markets.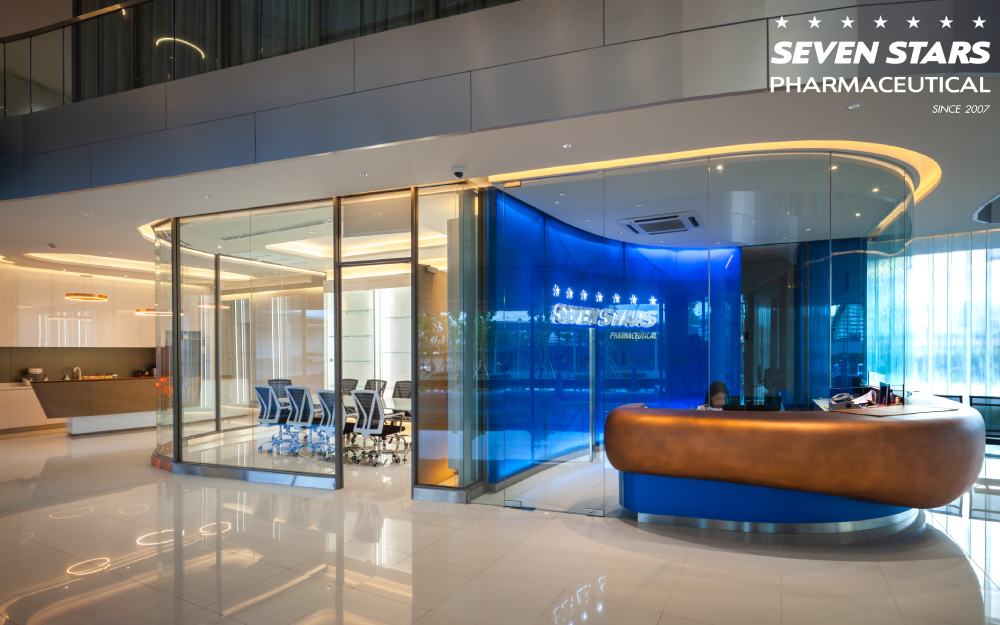 Seven Stars Pharmaceutical, a leading medicine manufacturer in Thailand
If you are ready to manufacture your medicine in Thailand but do not yet have the capacity to do so. Seven Stars Pharmaceuticals is ready to provide you with a stop-gap solution because we are one of the leading pharmaceutical OEM manufacturers in Thailand that are currently certified under GMP PIC/S, SGS International, and ILAC-MRA. Seven Stars Pharmaceuticals can provide highly cost-effective manufacturing capacity for products with consistent quality and safety, currently preferred by many domestic and international pharmaceutical companies.
Seven Stars Pharmaceutical currently offers a manufacturing solution as both contract manufacturing using your own formulas of your original drugs, or our available Thai FDA-certified formula of generic drugs, and as Original Design Manufacturing (ODM) with one-stop services from concept consultants, product development, product registration for approval and certification from local regulators, manufacturing, and distribution of final products in forms of conventional and sugar-coated tablets, effervescent tablets, soft and hard gelatin capsules, solutions and suspension liquid drugs, jelly strips, powder sachets and bottles, metered dose inhalers, ointment, external-use cream, and gel.
Also, Seven Stars Pharmaceutical is not only capable of manufacturing various types of pharmaceuticals, but we are also able to manufacture veterinary drugs, vitamins and supplementary, cosmetics, and consumer products that include active pharmaceutical ingredients such as soap, toothpaste, and mouthwash. Not only the manufacturing, we are ready to provide you with distribution and logistics solutions to help you penetrate local Thai markets.
If you are currently searching for manufacturers of pharmaceutical or health products in Thailand, we recommend you contact our sales at Seven Stars Pharmaceutical through contact@sevenstars.co.th or phone number +662 420 3887 and 88.