Pharmaceutical Manufacturing in Thailand
Pharmaceutical is one of the sectors in Thailand that have the potential for growth due to the expansion of local healthcare programs, expansion of medical tourism, and rising concerns on preventive healthcare which also boost the demand not only for conventional medicine but also for herbal medicine, supplements, and healthy consumer products. With 80% of the medicines being distributed through hospitals, mostly for generic drugs, and another 20% through pharmacies and other retail outlets such as supermarkets and convenience stores, there is a vast room for growth especially in the market of generic drugs and other over-the-counter pharmaceutical products. 
Meanwhile, Thailand is suffering from a lack of manufacturing capacity, both in terms of quantity to supply the needs of the domestic market with consumed 90% of local productions and in terms of quality that government regulations require manufacturers to comply with the European Union Good Manufacturing Practice – Pharmaceutical Inspection Co-operation Scheme or GMP PIC/S since 2011 which make investment and production of pharmaceutical products locally become more costly. One of the solutions for pharmaceutical companies to penetrate Thailand's market is the use of third-party manufacturers which help diminish the investment cost for the factories, and also lower manufacturing and distribution costs for the products.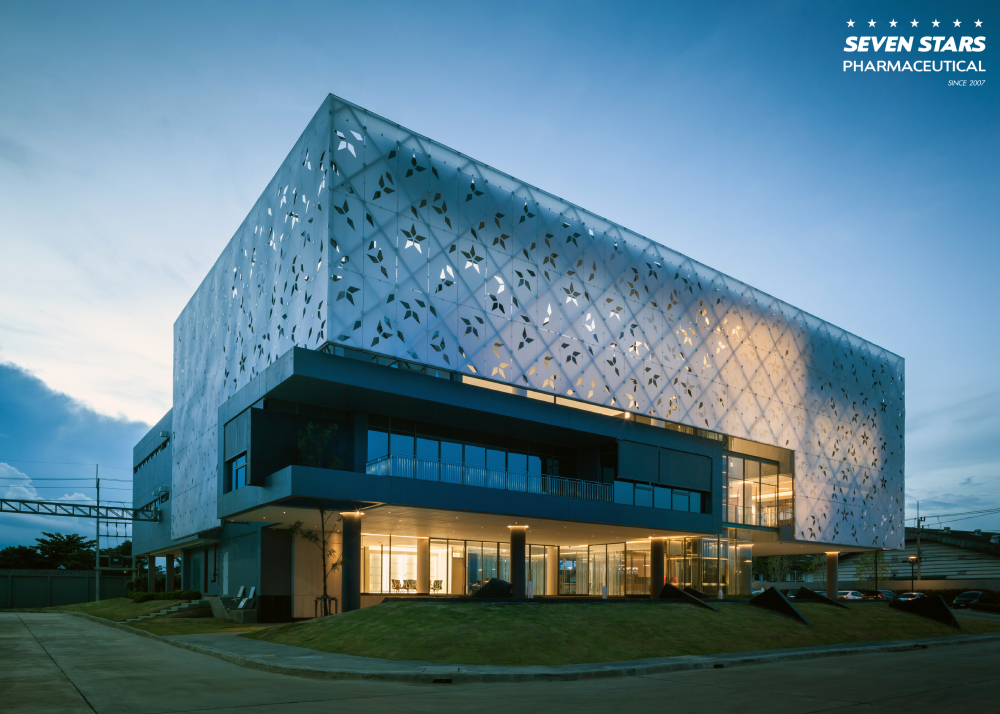 Who are we?
Currently, there are a lot of third-party manufacturers available in Thailand, one of them is Seven Stars Pharmaceutical which was founded in 1984 to manufacture both human and animal off-patents, off-exclusivity pharmaceuticals. Since then, Seven Stars Pharmaceutical has grown into one of Thailand's leading downstream pharmaceutical manufacturers capable of developing and manufacturing various types of products in the form of conventional medicine, herbal medicine, supplements, cosmetics, and consumer products. 
Why are we trustworthy?
Under the strict regulation of GMP PIC/S, Seven Stars Pharmaceutical is known as a pharmaceutical manufacturer with massive quality control, from raw material selection to the standard tests on final products. Using the combination of state-of-the-art manufacturing equipment and procedure under guidance by teams of highly experienced pharmacists and technicians, the production of pharmaceutical products at Seven Stars Pharmaceutical ensures cost-effectiveness in manufacturing while maintaining the highest and constant quality and safety of the final products.
Our priority on quality and safety throughout the whole process makes us at Seven Stars Pharmaceutical entrusted by both customers and regulators, proven by the authorization by Thailand's Ministry of Public Health Food and Drug Administration (Thai FDA) for the manufacturing and distribution of over 1,000 types of generic drugs, and certification by SGS International, ILAC-MRA and Islamic Council of Thailand that making our products eligible for worldwide customers. Numbers of certifications and a history of constant best quality making our dozens of partners including leading pharma chains and supplementary brands in Thailand entrust our teams at Seven Stars Pharmaceutical to handle the manufacturing of their products.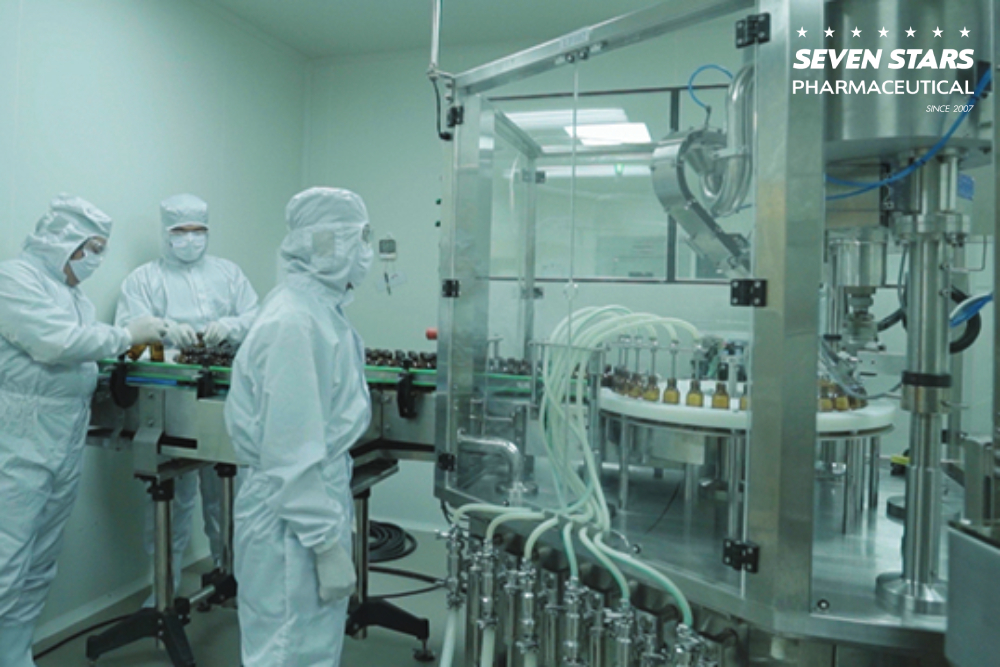 What do we currently offer?
Seven Stars Pharmaceutical currently offers a manufacturing solution as both contract manufacturing using your own formulas or our available Thai FDA-certified formula and manufacturing process and as Original Design Manufacturing (ODM) with one-stop services from concept consultant, product development, product registration for approval and certification from local regulators, manufacturing, and distribution of final products. With help from our highly experienced in-house consultants and leading research and development laboratories. Seven Stars Pharmaceutical is ready to provide the manufacturing that fits all of your needs while maintaining the same priority of high standards and safety. 
With a capacity of manufacturing conventional and sugar-coated tablets, effervescent tablets, soft and hard gelatin capsules, solutions and suspension liquid drugs, jelly strips, powder sachets and bottle medicines, metered dose inhalers, ointment, external-use cream and gel, and consumer products including soap and toothpaste. Seven Stars Pharmaceutical is ready to provide you with a manufacturing capacity for various types of pharmaceutical products from generic drugs like antibiotics, antihistamines, and NSAIDs, to veterinary drugs, vitamins and supplementary, cosmetics, and consumer products that include active pharmaceutical ingredients. 
If you are currently searching for manufacturers of pharmaceutical or health products in Thailand, we recommend you contact our sales at Seven Stars Pharmaceutical through contact@sevenstars.co.th or phone number +662 420 3887 and 88.